It all comes down to this...
First off happy Fathers Day
Keith Richards loved his dad so much he snorted him...
True Story
...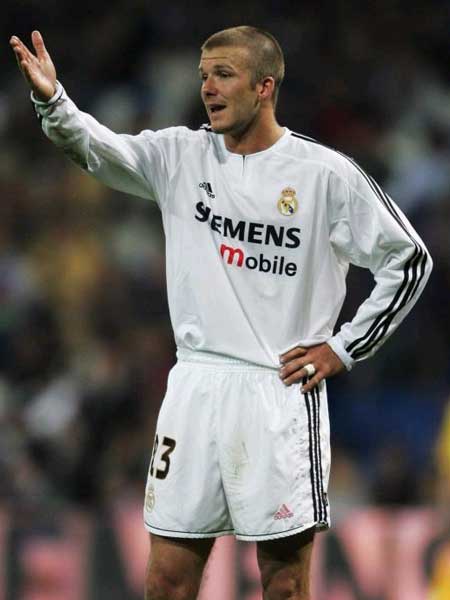 We have a very interesting day today, Today is the final day of the Spanish La Liga . Both Real Madrid and Barcelona have games today. Seeing that they are both dead locked in points, well saying it is a big say is an under statement.
What also makes it intriguing is that this is Beckhams final game for Real Madrid. The amazin thing about the Beckham story is if you look back at the year he had its incredible he playing the best football of his life. In august following the World Cup he is dropped from the England National team. then in May of 2007, Real Madrid make it known that he will not get a new contract at the end of the season and that he will be let go. This is what led Him to signing the mega-deal in US that we all know about. O and I forgot to mention that after he signed that deal Fabio Capello let it be known in the press that beckham would never play for Real Madrid again, and he even made him train by himself and away from the team.
Beckhams coach...
Since that day Beckham has been on a tear, He pushed and pushed until his coach was forced to put him back in the team, then pushed to place back in the Starting 11. The his play earned him a spot back on the England team, and which brings us to today. Beckhams performance has inspired a lack luster Real Madrid team to the top of La Liga and on the verge of winning their first league championship in 4 years. I mean seriously people this wouldnt fly in a Disney movie, it unreal.

1 more thing, Real Madrid are fighting to get him back next season now. and of course thats not happening... not unless they open their
wallets
.
The Boys are back tonight at 10! The premier of season 4 is upon us. The first episode will recap what happened in Colombia on the set of Medellín. Unlike my colleague I still love this series, and I enjoy the deeper story lines and plots that have evolved.